DHA Exam Question for General Practitioners
DHA Exam Questions for General Practitioners – DHA Exam Syllabus for General Practitioner, DHA General Practitioner Exam Questions and Answers.

At DHAExam.com, we help you prepare for the DHA General Practitioner Prometric Exam by providing DHA Exam Questions for General Practitioner from past exams in order obtain https://dhaexam.com/dha-license/
DHA General Practitioner License and Practice in Dubai as General Physician / Registrar / General Practitioner in any medical department either in hospitals or Medical Clinics.
Number of MCQs: Over 5,000
Are you looking for DHA General Practitioner Exam Preparation materials? If so, we have what you need.
Our materials are designed to help you pass the Dubai health authority general practitioner exam.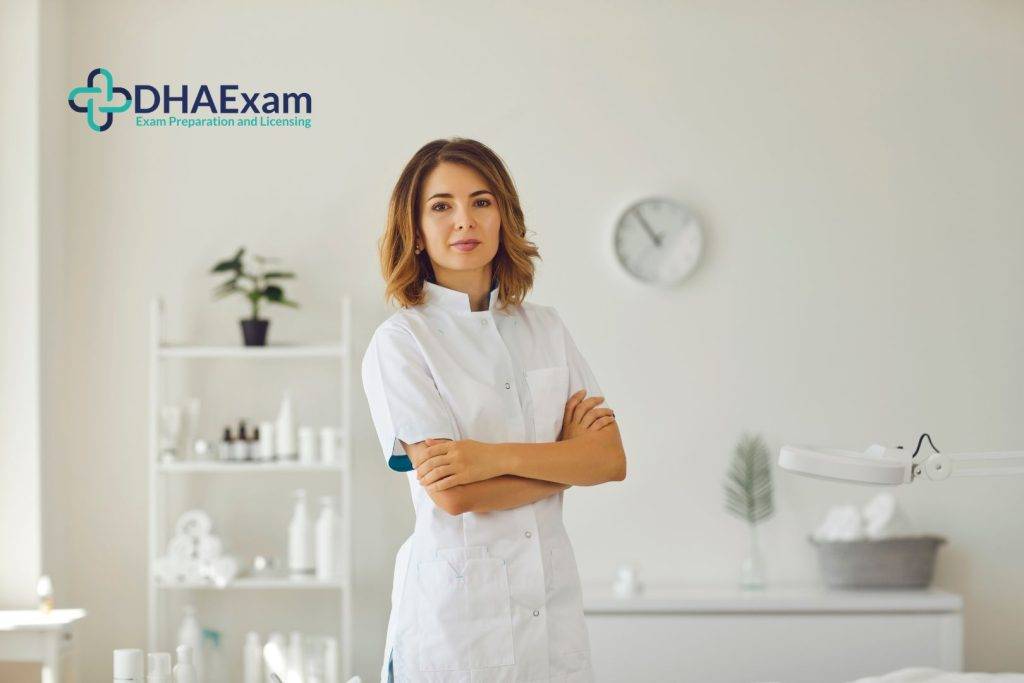 Topics Covered under DHA General Practitioner Exam:
Chronic Diseases
Acute and/or Common Medical Problems
Common Pediatric Problems
Women Health
Emergency Problems
Common Surgical Problems
Common Psychiatric Problems
Common Eye and ENT Problems
Common Derma Problems
Basic Epidemiology and EBM Concepts
Family Medicine Concepts
Screening and Periodic Health Examination
We have question banks and study guides that will help you understand the material and prepare for the exam. We also have simulation exams that will help you practice for the real thing.
So don't hesitate and visit our website today to learn more about our materials and how they can help you achieve your goals.
If you are planning to take the Dubai Health Authority general practitioner exam, now is the time to start preparations. The exam is scheduled for May of this year and there are many things that you need to prepare for it.
One of the most important things is to study for the DHA General Practitioner Exam Questions. There are a lot of them and if you don't study for them, you will likely not do well on the exam.
We've gathered all of the latest DHA exam questions and provided answers. This will help you prepare for the challenging test and boost your chances of success.