DHA Exam Preparation Made Easy
DHA Exam Preparation Questions (MCQs)
DHA Exam Preparation Questions The DHAExam.com provides a collection of over 130,000 Medical MCQs organized into 40 different specialities. This is the resource you need to prepare for your DHA licensing Exam.So if you've been wondering how to organize your study habits around the DHA materials and other related sources, we've got some study tips for you.
Questions from past exams added under online self assessment application by doctors and experts in the medical field to help you prepare for your DHA Exam.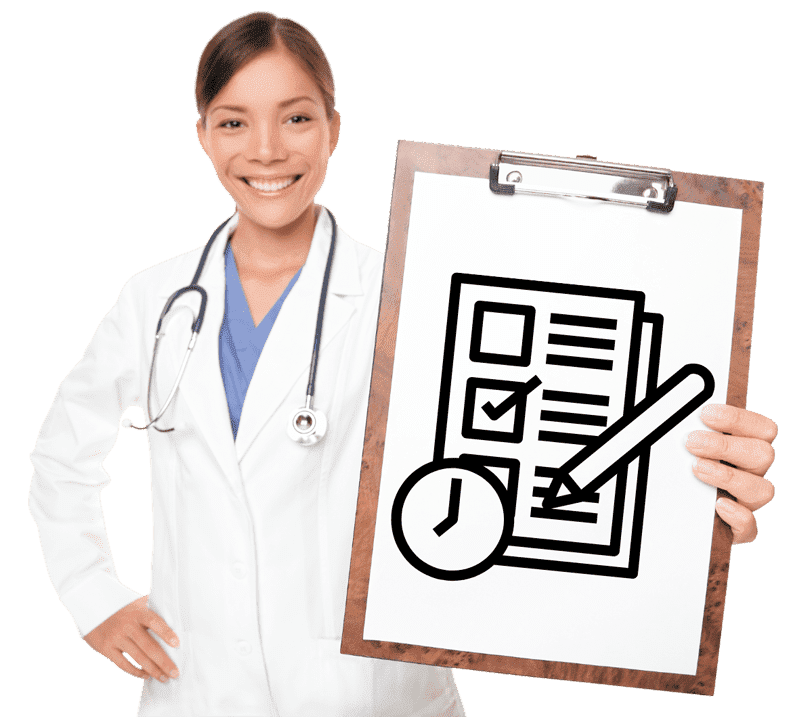 Get your DHA License by Preparing from our MCQ Packages
Get 100% Prepared for
DHA Exam
The DHA Question Exams are designed to provide candidates with a realistic experience of the actual examination and helps them prepare for the most important day.
DHA online study center: Do more than just study!
Want to maximize performance? With our Online intelligent assessment, prepare for your DHA Prometric Examination at your own pace: With our approach, you can improve skills gradually and incrementally to ensure productive learning outcomes.
Prepare for the DHA Prometric Exam with our unique and adaptive question sets. Hundreds of question types and difficulties for offline computing or online practice modes.
DHA Questions from Past Exams
Our question bank is constantly updated with new MCQs that are exactly like what you might see on the real exam.
Accessible on All Devices
Study MCQs anytime, anywhere with our mobile app and sync your progress across all devices. Receive reminders to go over your mistakes with our correction feature as well.
Personalized Study Plan
Personalized study plan adapts to each learner by interpreting beforehand questions completed or skipped to offer suggestions for activities that would be best for the individual.
DHA Exam Questions
Subscribe for MCQ Packages Below
Access Details
We will send access of MCQs by Email with login details and URL of the application
Login
Login to the self assessment application and start preparing for DHA Prometric Exam
DHA Exam Questions
Subscribe for MCQ Packages Below
What is DHA Prometric Exam and How to apply?
The DHA Prometric Exam is a certification exam for those who want to work in the medical field. It is a computer-based examination that tests your knowledge and skills in various aspects of the healthcare profession.
There are two ways to apply for this exam:
1) Online: The applicant can register online and pay the fee through a secure payment gateway.
2) In-person: The applicant can visit one of our testing centers and register with an agent on site.
In which formats is the DHA Exam administered?
The DHA Exam is offered in two formats. The first is the computer-based testing (CBT). The second is VIVA (Oral Assessment) by DHA Professionals. 
Computer-based testing (CBT) allows candidates to complete the exam at their convenience and provides a more accurate assessment of their knowledge.
How long is the DHA Oral Assessment?
The DHA Oral Assessment is a one-hour interview with a DHA Consultants. The assessment is designed to evaluate the applicant's ability to make and sustain healthy relationships, their self-awareness, and their ability to make sound judgments about themselves and others.
The assessment will be conducted by a trained consultants who will ask questions about your personal history, family background, educational experiences, work experience, relationships with family members and friends.
What should I bring to the prometric test center?
It is important to be prepared for the DHA Prometric exam.
You should bring:
– Your Prometric Exam Registration Confirmation
– A valid computerized photo ID (driver's license, passport, or National ID)
Does this DHA Exam Prep Course Offer DHA Format Practice Examination Questions?
DHA Exam Prep Course offers a variety of practice examination questions. It has thousands of practice questions and answers that are designed to simulate the real DHA Prometric Exam.
The course also has a comprehensive glossary of terms, which is an excellent resource for those who are looking to better understand the terminology used in the DHA Prometric Exam.
What can one do to pass the DHA exam?
The best way to prepare for the DHA exam is to study for it. You should also take a practice test before the actual exam.
What is the requirement to apply for the Prometric Exam?
In order to apply for the Prometric Exam, you need to have a valid ID and a passport. You also need to submit your photo, which will be used as your Prometric ID.
The online application process is easy and takes only about 10 minutes. The only thing that you need to do is fill in the form with your personal details and upload your photo. After you submit the form, you will receive an email notification confirming that your application has been processed successfully.
What is DHA Prometric Exam examination like?
The Prometric Exam is a computer-based exam (CBE) and you will need to go to the Prometric Testing Center at least one hours before your scheduled exam time.
You will need to bring your ID, a valid photo ID, and a government-issued photo identification card with you. If you are not able to bring these documents, then you can bring an acceptable alternative form of identification.
Once at the center, you will be required to show your ID again and sign in. You will then be given instructions on how to use the computer and where to find the exam room. The exam room has 28 workstations that have been set up for each candidate individually.
What are the eligibility criteria for applying for the DHA Prometric Exam?
The eligibility criteria for the DHA Prometric Exam are:
-Candidates must be at least 18 years of age.
-Candidates must have a Bachelor's degree from a recognized university in any discipline.
-Candidates must have a minimum of 2 years of work experience in the related field or any other related field with an equivalent qualification.
-Candidates who have completed their graduation from a foreign university need to apply for equivalency certificate before applying for the exam.
Take the DHA License Exam and Get into Practice!
A simple and quick way to apply for your DHA license online.