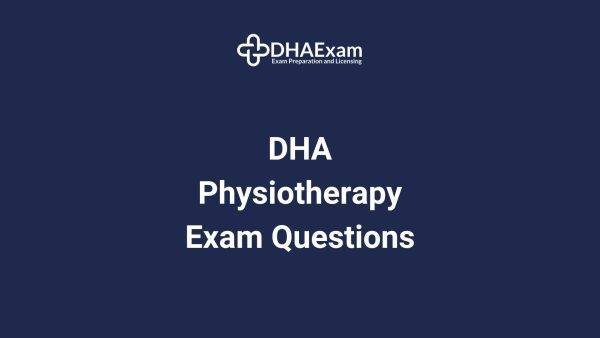 DHA Physiotherapist Exam Questions MCQs
DHA Physiotherapy Exam Questions MCQs – DHA Exam Question for Physiotherapist – DHA Exam Syllabus for Physiotherapist, DHA Physiotherapist Exam Questions and Answers
This DHA Physiotherapist Exam Questions will provide you with a selection of most of the questions that will appear on the DHA Physiotherapy Exam. You will be better prepared for the DHA Physiotherapist Exam and will be able to answer questions with ease.
Are you preparing for the DHA Physiotherapist Exam? If so, then you're in luck because our DHA Physiotherapy Exam Questions from past exams has everything you need to know to succeed. 
Our exam questions are designed to help you understand the concepts and material covered on the exam, and our authoritative tone will help you project the image of a professional and competent physiotherapist.
So don't wait any longer and start preparing for the DHA Physiotherapy Exam with DHA Physiotherapy Exam Questions Package.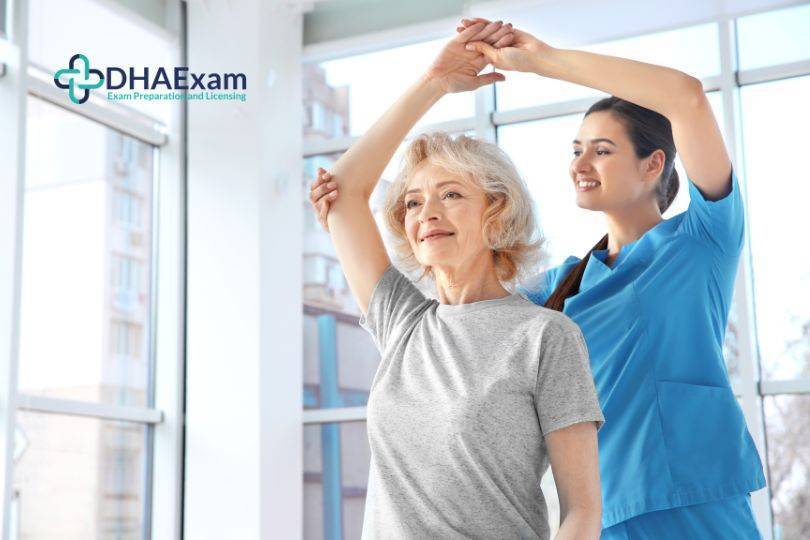 DHA Prometric Exam for Physiotherapist Coverage:
Kinesiology, Biomechanics and Ergonomics
Anatomy and Physiology
Clinical Decision Making and Differential Diagnosis
Physical agents (Electrotherapy and Hydrotherapy)
Therapeutic Exercises and Techniques
Physical Therapy in Special Population (OBGYN, Pediatrics, Geriatrics)
Cardiopulmonary Physical Therapy
Sports Physical Therapy
Neurorehabilitation
Musculoskeletal rehabilitation
Subscribe today!
Knowing what to expect on the DHA Physiotherapist Exam will help you Plan Your Study program to ensure success. Be sure to study the topics outlined in this package, as well as review the clinical practice guidelines to help you understand how to treat patients effectively.
Take a look at some of the Likely Questions on the DHA Physiotherapist Exam:
What are the symptoms of a slipped disk?
How can you determine the severity of a knee ligament injury?
What are some exercises that can be done to treat muscle tightness?
What is the goal of a home exercise program for arthritis patients?
Remember, the key to succeeding on the DHA Physiotherapist Exam is training and preparation. Use our physiotherapist exam mcqs  as a starting point to help you attain the best performance possible. Good luck!
SKU
DHA1006
Category
DHA Exam
Tags
DHA Exam, dha exam fees for physiotherapist, dha exam for physiotherapist sample questions, dha exam question bank, dha physiotherapist exam, dha physiotherapy exam questions, dha physiotherapy technician exam, dubai health authority exam for physiotherapist, physiotherapy licensure and entrance exam, Prometric Exam, question paper for physiotherapist